Lifting Magnet Information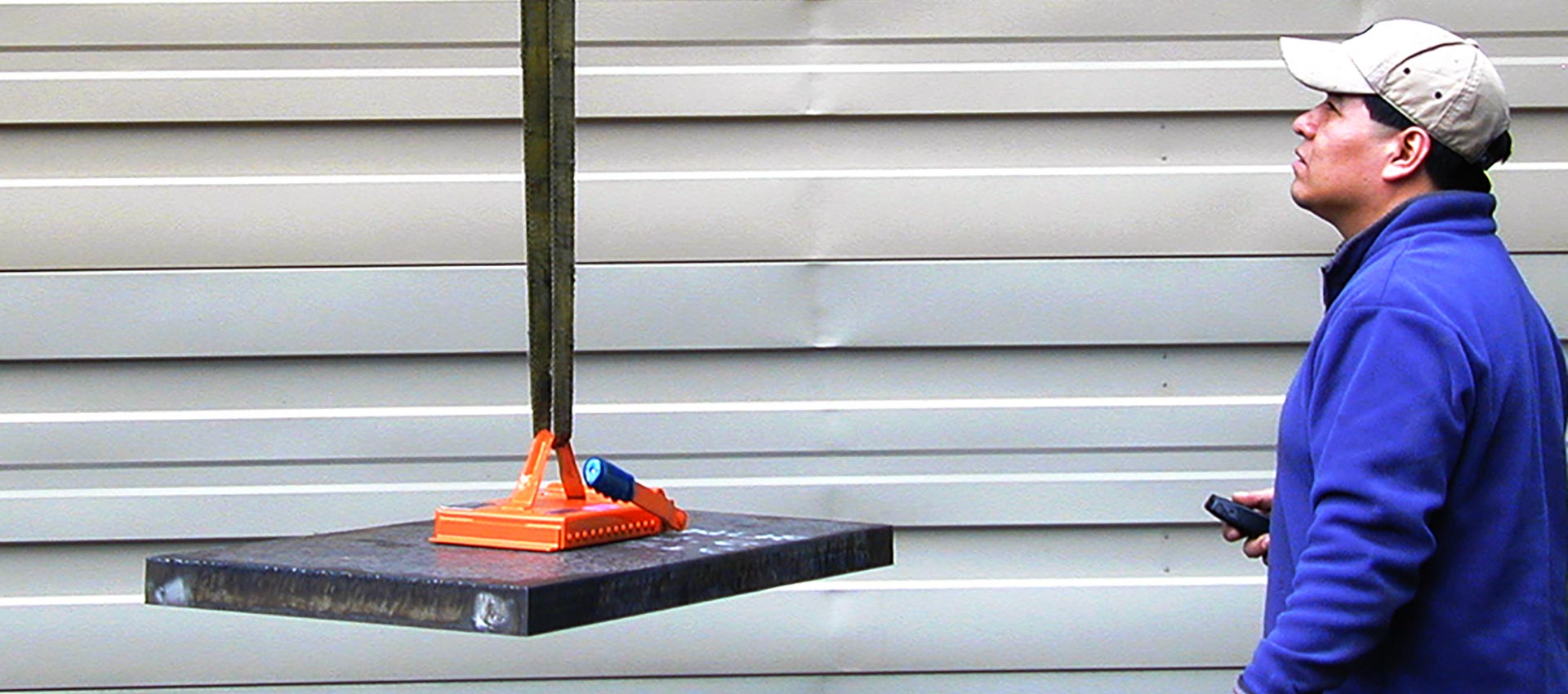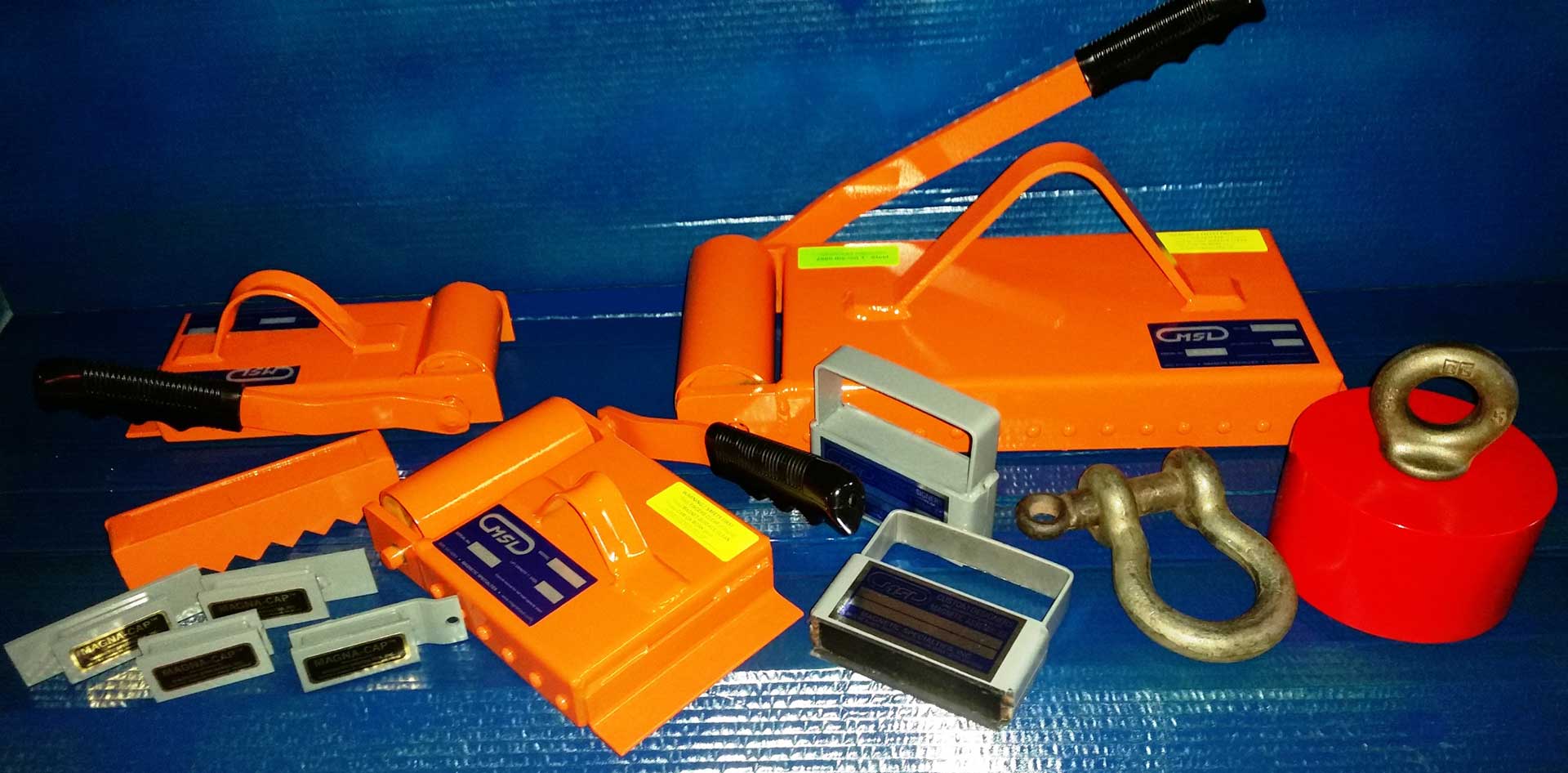 Our lifting magnets are designed for a wide range applications. They have been used in various
industries for over 30 years. Simple, basic design. American made. They are famous in the lifting
industry as the "Little Orange Magnets". We sell through a variety of distributors all across the country.
We also offer a free inspection service. Simply send the magnets back to us and we'll test them. If
repairs are needed, we will let you know the cost. If you'd prefer to purchase a replacement, we have a
trade-in program that gives you a discount off the price of new magnets. Depending on use, we
recommend having the magnets inspected at least yearly. Magnets ranging from 400 lbs. to 2500 lbs.
capacities are stock items. We can also custom build magnets to suit your application.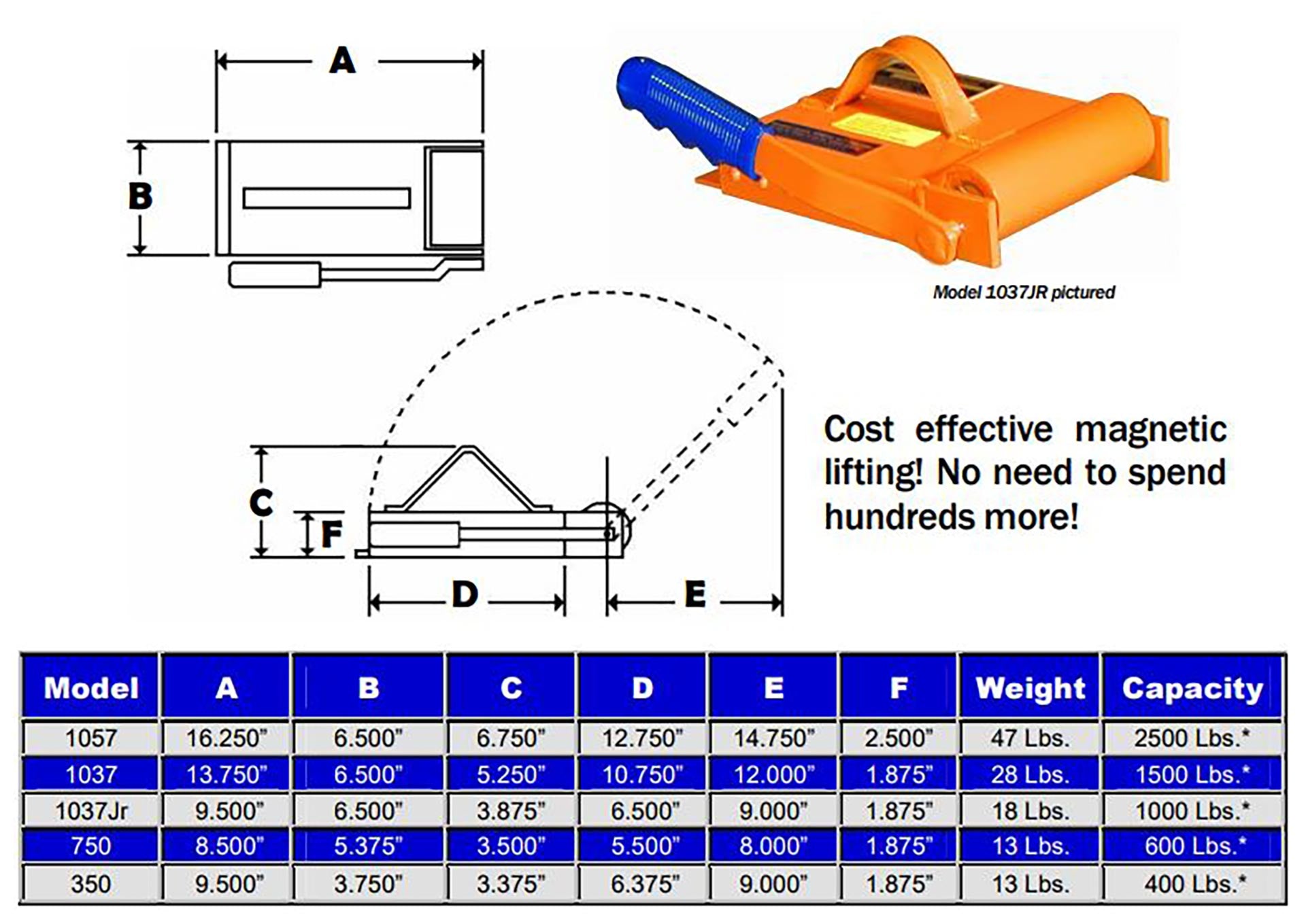 *Lift capacity calculated on 1" ground steel surface. Capacity provides a 2:1 safety factor. NOTE: Other models available on special order, such as the heavy-duty models of the 1037 and 1037Jr.
Our permanent Hoist Magnets eliminate the hassle of electric cords or awkward
slings. Proven safe and reliable, for over 30 years, they can't fail due to power
fluctuations. After 100 years, the magnets will still be over 99.5% strong! All
include a hand release lever and are ruggedly built with stainless steel casings
and a multi-pole design. They can also be used in tandem with a spreader bar for
lifting larger loads. These magnets are heat resistant so they're perfect for use
with burning tables and welding setups.
"Shaping the magnetic field since 1950"
Call for refurbished magnet availability
(800) 547-6353